Skip to main content
We're Here for You American Electric Power is committed to the health and safety of our customers, communities and employees as we closely monitor the COVID-19 pandemic. Learn more
×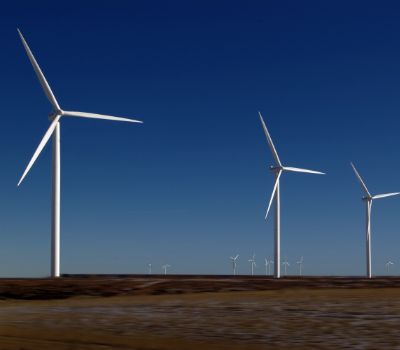 July 02, 2020
AEP to Proceed with Full $2 Billion Investment in Wind Projects to Benefit Customers in Three States, Despite Texas Commission Decision
Projects will serve customers in Arkansas, Louisiana and Oklahoma, saving them approximately $3 billion over 30 years
While the Public Utility Commission of Texas today denied approval of Southwestern Electric Power Co.'s (SWEPCO) plan to add 309 megawatts (MW) of wind energy to serve Texas customers, American Electric Power has received the other regulatory approvals needed to acquire the entire planned 1,485 MW of North Central wind generation. AEP is investing approximately $2 billion to bring new renewable energy to Public Service Company of Oklahoma (PSO) customers and SWEPCO customers in Arkansas and Louisiana.
Read More
July 01, 2020
AEP Energy Signs PPA for Output from New 400-MW Wind Project in Illinois
Project will provide renewable energy to help serve Google data center in New Albany, Ohio
American Electric Power's AEP Energy subsidiary has signed a long-term power purchase agreement with an affiliate of Copenhagen Infrastructure Partners (CIP) for the output of 400 megawatt (MW) of renewable energy from Panther Grove Wind Energy Facility in Woodford County, Illinois.
Read more
May 06, 2020
AEP Reports 2020 First-Quarter Earnings
First-quarter 2020 earnings $1.00 per share GAAP and $1.02 per share operating
Company reaffirms 2020 operating earnings (non-GAAP) guidance range of $4.25 to $4.45 per share and 5% to 7% long-term operating earnings growth rate
Read more
@AEPNews
Questions about AEP? Please email us at mediarelations@aep.com.
To reach individual media relations staff, contact:
Melissa McHenry
Managing Director – External Communications
614-716-1120
Tammy Ridout
Manager - Media Relations
614-716-2347
Scott Blake
Principal Communications Consultant
614-716-1938
Sarah Devine
Communications Representative
614-716-2011
For media inquiries about outages or other regional news, go to: