Skip to main content
We're Here for You American Electric Power is committed to the health and safety of our customers, communities and employees as we closely monitor the COVID-19 pandemic. Learn more
×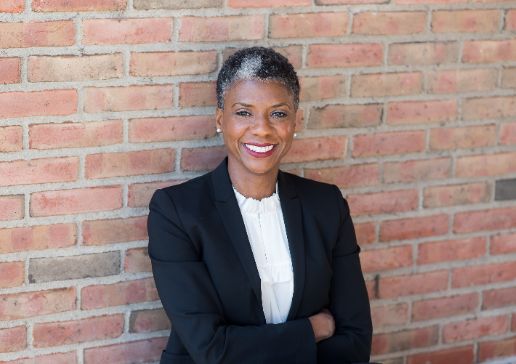 November 19, 2020
AEP Names Coleman Vice President of Corporate Philanthropy and Community Engagement
American Electric Power has named Janelle N. Coleman to a new position as vice president, Corporate Philanthropy and Community Engagement, effective Nov. 30. She also will serve as president of the American Electric Power Foundation, effective Jan. 1, 2021, replacing Dale Heydlauff, senior vice president of Corporate Communications and current president of the AEP Foundation, following his retirement Dec. 31.
Read More
November 06, 2020
AEP to Focus Investments on Energy Grid and Renewables, Reaffirms Operating Earnings Growth Rate of 5% to 7%
American Electric Powerwill continue its progress toward a clean energy future by investing in its regulated businesses and renewable generation. The company's 2021 operating earnings (earnings excluding special items) guidance range of $4.51 to $4.71 per share reflects its projected annual operating earnings growth rate of 5% to 7%. AEP management will discuss the company's strategy and financial growth plans during the annual Edison Electric Institute Financial Conference Nov. 9-10, which will be held virtually this year.
Read more
November 09, 2020
AEP Names Three New Leaders to Information Technology Organization
American Electric Power has added three new leaders to its information technology group. The company named Joe Brenner vice president of Application Development & Business Solutions, effective Nov. 2. Sanjay Terakanambi has been named vice president of Technology Infrastructure, Operations & Support and Christopher D. Johnson has been named managing director of Enterprise Innovation & Technology, effective Nov. 9. All three positions report to Therace Risch, senior vice president and chief information & technology officer.
Read more
@AEPNews
Questions about AEP? Please email us at mediarelations@aep.com.
To reach individual media relations staff, contact:
Melissa McHenry
Managing Director – External Communications
614-716-1120
Tammy Ridout
Manager - Media Relations
614-716-2347
Scott Blake
Principal Communications Consultant
614-716-1938
Sarah Devine
Communications Representative
614-716-2011
For media inquiries about outages or other regional news, go to: