Skip to main content
February 20, 2019
Serving Others Together
An army of employee volunteers garnered recognition and praise for AEP, winner of the 2019 Medical Mutual Pillar Award for Community Service.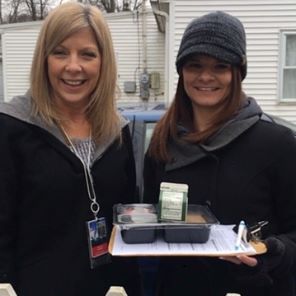 The honor recognizes AEP's strong presence in the central Ohio community, both in terms of volunteers and financial contributions. The company was nominated by LifeCare Alliance, which provides a wide range of health and nutrition services to older adults and medically challenged residents. Serving as LifeCare Alliance volunteers, AEP employees have delivered more than 100,000 meals to homebound seniors over the last 15 years.
"AEP volunteers started doing Meals-on-Wheels in June 2004," said Sherry Hill, who has served as Corporate Route Coordinator since she transferred to AEP headquarters in July 2004. "I like helping to keep senior citizens in their homes."
Nearly 100 employees volunteer for four delivery routes. Volunteers work in two-person teams with each donating about one hour each month to ensure homebound seniors get warm, nutritious meals. They also do a basic wellness check, and identify needs for follow-up by LifeCare Alliance workers.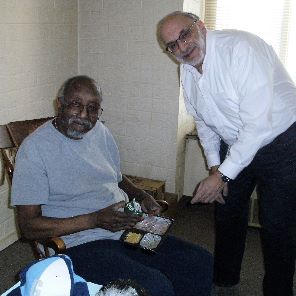 Some, like Rebecca Coleman, do even more. "There was one guy for whom I'd bring cat food and pet treats," said Coleman, who has been delivering meals for 14 years. She was very happy when LifeCare began offering Senior PetCare to help eligible clients take care of their companion animals with food, supplies and veterinary care.
In addition to volunteers, AEP and the AEP Foundation have supported LifeCare financially for at least 20 years. The AEP Foundation's $1 million commitment in 2018 will enable LifeCare to buy one new delivery van annually for four years, and support the organization's core programs to keep clients safe, independent and living in their own homes where they want to be. The grant is the largest in LifeCare's history, and was deemed "transformational" by Chuck Gehring, LifeCare president and CEO.